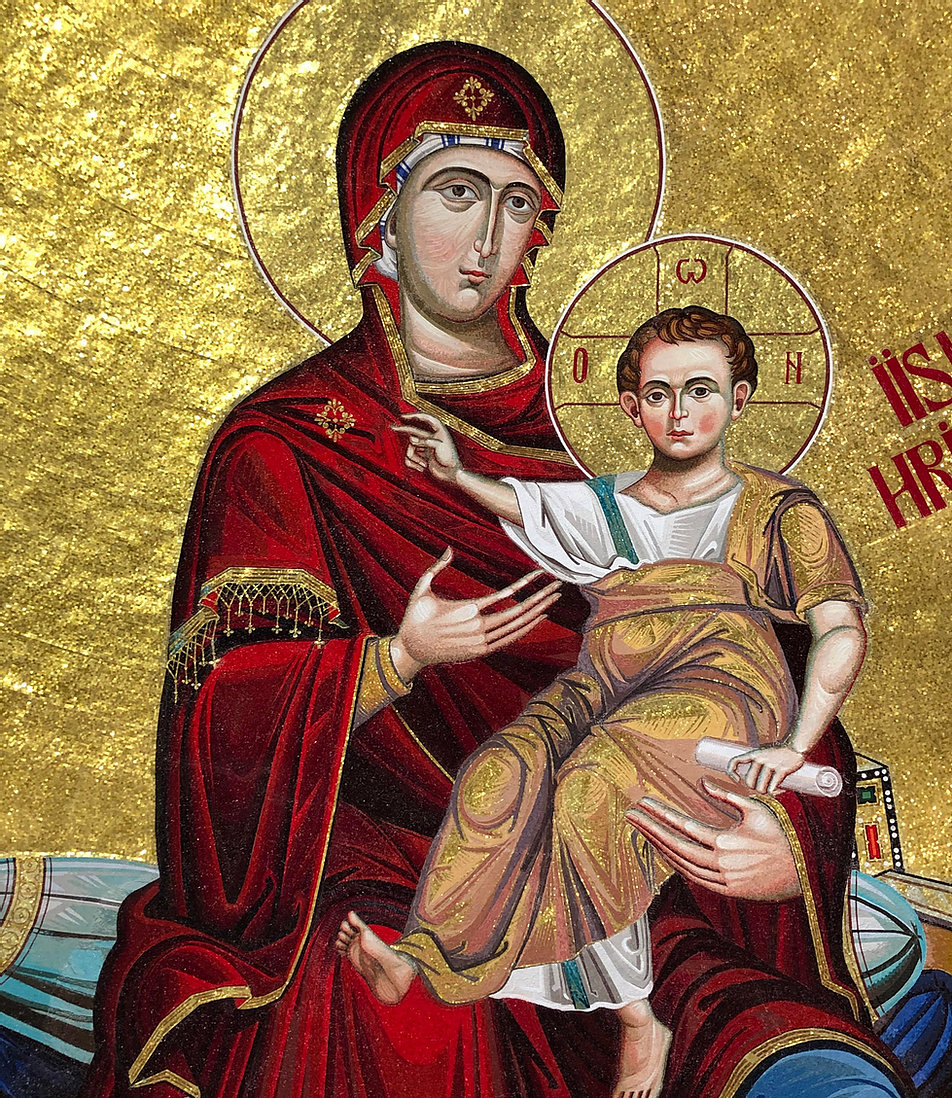 THE ICON, SYMBOL OF THE ENCOUNTER OF MAN WITH GOD
The icon is a true synthesis of the deeds of steadfastness in Christ, rendered through church art. Beyond the sign of verticality that it evokes and based on which it creates an interdependent relationship between heaven and earth, the icon has an essential and defining role on the way in which man looks at God, from his first moments of life, but especially on the framework in which the living Creation meets its Creator. Thousands of testimonies have been recorded about the mysterious face and the existence of life in the iconographic depiction, which continue to exist today through the work of divine Grace, which makes us, in the Orthodox faith, say that the icon is more than an adapted iconographic and stylistic representation, but it is a lasting source of life.
A visual imprint of the holy prototypes, located at the confluence between the Liturgical Tradition of the Church and the history of the Byzantine and post-Byzantine world, the icon also has a strong educational role, sharing with the faithful holy models of Christian living.
The face-to-face encounter with God requires the display of the state of perfection of the divine image revealed to the Christian, who is seeking perfection. This encounter can take place only through the icon, which bears in itself a representation of the unchanging and steadfast image of God and of the saints through whom He is glorified. This is the point in which the icon reaches its role as a window to heaven, through which the true Light enters, in a consensual way, into the soul of the Christian.